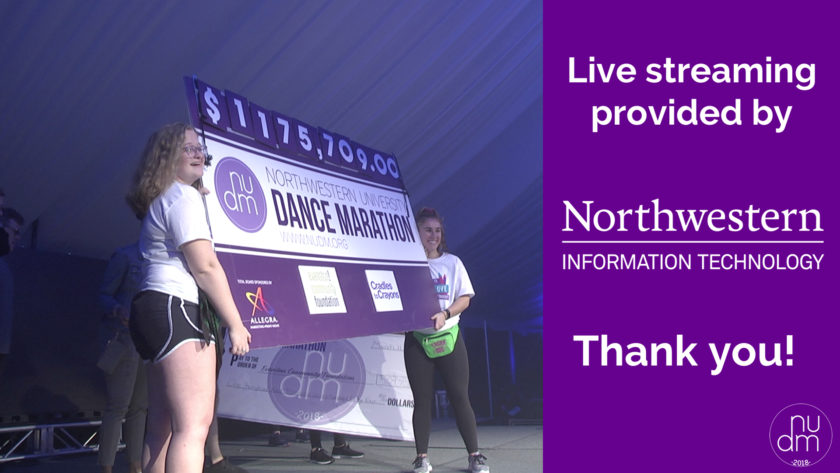 Congratulations to the dancers, the NUDM committees and the co-chairs, and to all the donors that made this year's event another wonderful example of our Northwestern community giving back. We were proud here in Northwestern IT to help, in our own way, by providing the live streaming and support to NUDM again this year. As NUDM has evolved, so has video streaming and services we have provided. The statistics of this years stream:
Total Unique Viewers: 2296
Total Viewing Time: 177d 14h 25m 4s
Avg Viewing Time: 1h 51m 23s
Total used Bandwidth: ~5TB
Countries: 39
United States of America, Canada, United Kingdom of Great Britain and Northern Ireland, India, China, Lebanon, Vietnam, Pakistan, Japan, Turkey, Brazil, Korea (Republic of), Singapore, France, Germany, Mexico, Costa Rica, Hong Kong, Netherlands, Israel, Jordan, Hungary, Puerto Rico, Austria, Colombia, Guatemala, Chile, Saint Vincent and the Grenadines, Dominican Republic, Ecuador, South Africa, Cyprus, Italy, Bahamas, Switzerland, New Zealand, Philippines, Sweden and Unknown Country.
Photos by Nate Bartlett